Manager Financial Accounting & Reporting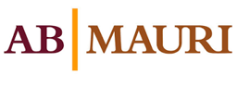 Role
In this role you lead the financial accounting & reporting team (3fte) and provide accounting and reporting expertise to the organization. A challenge awaits in setting up improved and solid reporting within the complex financial administration of this organization. You ensure high quality of financial data and business information and provide for sound management accounting. In this broad role, accounting principles, tax, transfer pricing, treasury, risk, insurance, statutory reporting and multiple projects are all in scope so you can leverage and further develop your knowledge and skills within an end to end, culturally diverse and globally operating organization. You report to the Finance Director and will work closely with the Business Finance Manager, a variety of stakeholders and the AB Mauri and Associated British Food headquarters in the UK.
Activities:
Driving financial and team performance
Train, lead and coach the team
Functional and statutory reporting and analysis
Budgeting and forecasting
Management and control of working capital
Asset administration and cost control
Compliance
Oversee accounting activities in the UK
A detailed overview of all activities is available upon request.
Profile
You have a solid background in accounting and reporting in an international organization. You are highly analytical, able to see the bigger picture and capable of happily working with what is there, whilst you're building new structures and you're working on improvements. You feel at home in an open culture where you will get a lot of freedom and responsibility. Your hands-on mentality is of great use in this relatively small organization and because you're a teamplayer by nature, you easily find your way in the international matrix structures. Last but not least you're flexible, you handle ad hoc requests or changes well and you know how to deal with numerous tight deadlines.
You have:
A Master degree in accounting or finance, potentially with a postgraduate RA or RC
At least 8 years of relevant experience, preferably in an international operating (production) organization (e.g. food or process industry).
Experience in developing 5 year business plans/strategies from a financial perspective
Excellent analytical and fact gathering skills
Executional power, yo
u make things happen
You are:
Positive, you always see the glass as half full
A people oriented manager, you care about your team and want every one of them to grow and excel.
A trusted partner and advisor for senior management
Structured and organized, you plan well ahead and help your team meet deadlines
Creative and a networker, you involve many in your plans and decisions
Business oriented, you're curious so you deeply want to understand (what drives) the business
Uncompromising in setting a standard for quality

Our client: AB Mauri Technology
Our client is AB Mauri, a global leader in bakery ingredients, part of Associated British Food.
AB Mauri operates globally in both yeast and bakery ingredient production with 52 plants, operations in 32 countries and sales in over 100 countries, supporting and enabling the world's bakers, both small and large, across craft/artisan and industrial.
The Global R&D centre of AB Mauri (AB Mauri Technology) is currently located in Made (Brientjespolder) and will move to Etten-Leur by the end of this year. The new location is 3x as big and the company is expected to continue to grow over the coming years. There is a product manufacturing center as well in the same location producing ingredients for all AB Mauri locations worldwide. Both will be your responsibility in terms of financial accounting and reporting.
The atmosphere in the company (70fte) is very international, people are highly educated and driven by technical knowledge and new development or enhancement of ingredients and products.

Offer
As Manager Accounting & Reporting you can actively participate in the growth of this global, fast-developing R&D company. You will find an international, open and fun culture in which you'll be stimulated to express initiative. There are great opportunities for personal and professional growth.
Remuneration:
attractive salary
travel allowance
bonus after 1 year
25 holidays
pension plan (50% contribution)
Since the location of the company is quite hard to reach by public transportation, you need a car for this role.
Vroom Hekkema headhunters in finance, exclusively performs the search & selection for this role. For more information you can contact: Christy Hekkema (06-54768760) or Myk Middendorp (06-12841247). You can reach us by e-mail on: hallo@vroomhekkema.nl
Locatie
Made | Etten-Leur
Meer details
Match criteria
Contactpersoon