Line of Business CFO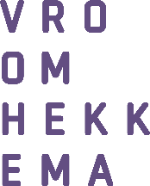 Position
As CFO you are the finance leader for an important Line of Business (LOB) for an international group of companies. You provide strategic vision and a consistent financial perspective across all activities in the LOB. You work day-to-day in support of the LOB and make critical management decisions for all finance and accounting functions. You have an overall responsibility for finance (performance management, commercial finance, accounting, controlling, reporting, tax, risk management) within the LOB globally within a matrix organization (solid line responsibility in Europe and working in close collaboration with Group and other Regions). You report directly to the Group CFO and (dotted line) to het President of the LOB
Job functions:
You actively support commercial operations (e.g., sales process, order fulfilment and vendor relationships), including review of prospective orders and (subsequently) contracts received to ensure compliance with the Group's Risk Assessment process.
You actively support financial objectives. By managing the accurate and timely preparation of: annual budgets, taxes, financial statements, rolling forecasts, financial projections, expenditures, variance analysis, and initiation of corrective actions for the region.
You recommend and implement actions to improve business growth, efficiency and profitability.
You define, monitor and report on performance metrics for the LOB including processes to monitor the overall profitability of the equipment businesses, in particular project profitability, efficiency and absorption measures and root cause analysis.
You identify and prioritize capital investment opportunities for the LOB.
You ensure optimization of cash flows.
You ensure compliance with all local statutory (including tax) regulations in scope of responsibility.
You manage relationships with regulators, external auditors, tax accountants and consultants with support from Corporate.
You manage and lead the development of the European based Wheelabrator finance team (e.g., training and performance evaluations) and coordinate closely with the regional and group finance teams in a matrixed organization.
Profile
You are a modern finance leader with ( a must have!) experience in industrial project organizations (industrial equipment and/or engineer-to-order manufacturing (with project costing) for international business). You know how to achieve results within a multi-cultural industrial equipment environment and you have international experience. You are a strategic thinker who can establish a successful plan and execute it to achieve business growth. You are analytically strong, able to break down complex problems into manageable, logically oriented components, you probe problems and issues in depth, but at the same time you are able to see the "big picture". You are goal and result oriented. You lead by example as a "hands-on" manager who is able and willing to "do what it takes" to achieve desired and promised results
You have:
A Master's degree and preferably a RC/RA qualification
Professional proficiency English, conversational proficiency in German and preferably Dutch and French
At least 10 years of relevant experience, most recently in a senior, managerial role
Extensive knowledge of financial accounting principles (IFRS, balance sheets, cash flow, operating plans, budgets and projections)
You are:
An engaging personality with strong leadership skills able to promote and affect change as required, you are patience but persistent
An excellent communicator with great presentation skills enabling you to transfer different cultural, legal and tax approaches into a common understanding
A self-motivated individual, energizing others, setting the right priorities, especially in challenging times
A vocal team member with bias for decision making and execution. You are a strong negotiator, who convinces through professionalism and determination
Flexible, able to work in a dynamic and fast changing environment whilst maintaining the highest possible ethical and professional standards.

Our client
Our client is part of a global group of companies, offering industrial operating technologies. The global HQ of this specific Line Of Business is located in the greater Enschede area. You will spend ~3 days per week in the HQ. You will travel within Europe occasionally and to the US/China rarely. In a personal conversation we will disclose more information about our client.
More information
Vroom Hekkema headhunters in finance, is exclusively recruiting for this role. For more information about the role or our client, please contact:
Christy Hekkema +31 6 54 768 760 or christy@vroomhekkema.nl
Locatie
Enschede region - hybrid
Meer details
Match criteria
Contactpersoon