Corporate Controller
In vergevorderd stadium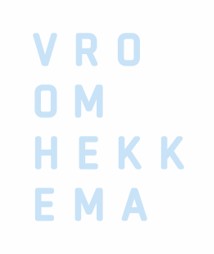 Position
As Corporate Controller you lead and supervise the corporate financial processes and you manage the accounting, reporting and controlling teams. You provide meaningful and timely financial insights that help the leadership team make better decisions to develop and execute strategy. You work closely together with and report to the CFO.

Main responsibilities:
Establish sustainable and scalable sound finance processes and protocols that support the company's overall strategy
Establish financial reporting systems that are accurate, timely and compliant with all financial reporting regulations and provide sufficient detail to make sound business decisions
Monitor closing processes, ensure consolidated financial statements and draw up annual statutory accounts
Drive accounting practices and reporting to ensure key functional metrics connect directly to the P&L
Establish internal control processes that are clear and drive accountability
Lead the annual audit process
Oversee corporate tax
Build and retain "A-class" Accounting, Reporting and Control teams by hiring and developing top talent
Projects, e.g. implementation of ERP in 2022
Profile
You are an experienced Corporate Controller with at least 15 years of experience in Big 4 and international business. You have a strong drive to deliver and you know how to speed things up. You keep calm under pressure and you take your time for coaching and developing your team. Through the years you have obtained a deep and wide knowledge of technical accounting and reporting issues. And you are still willing to get your "hands dirty" and dive deep into details when necessary.
You have:
A Master degree and a CPA/CA/RA qualification
A minimum of 15 years of experience, of which at least 5 in leading a team
Sound technical accounting/reporting knowledge (e.g. IFRS, US GAAP)
International accounting/reporting experience
Strong analytical and strategic skills
Well developed organizational and planning skills
You are:
Driven, enthusiastic and curious; a motivator for others
Flexible, adaptable and efficient in execution
Always following through on commitments
Trustworthy, honest and reliable

Our client
Our client is an international company in Amsterdam. Please contact us for more information
Offer
Interesting package. Please contact us for more information
Locatie
Amsterdam
Meer details
Match criteria
Contactpersoon